SERVICE: MOUNTING, BALANCING, SHAVING AND GROOVING
Tire Mounting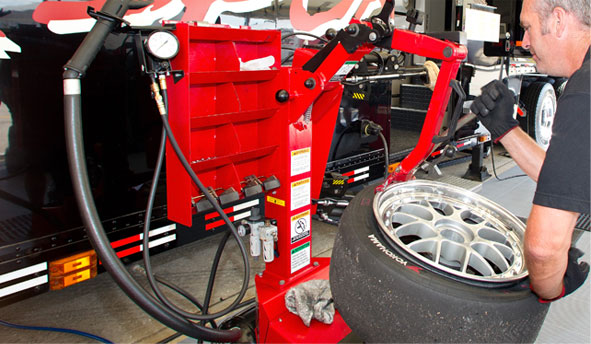 TrackSide Performance LLC uses the proper tools and procedures to avoid damaging the wheel and tire. With each tire mounted, we ensure the correct tire is matched to the correct wheel and we make sure both are damage free.
Our staff is trained in bead locks, liners, tubes, reverse mount  and motorsports wheel sensors.
When mounting tires, we follow standard safety rules found in the tire manufacturer's operating manual.
Tire Balancing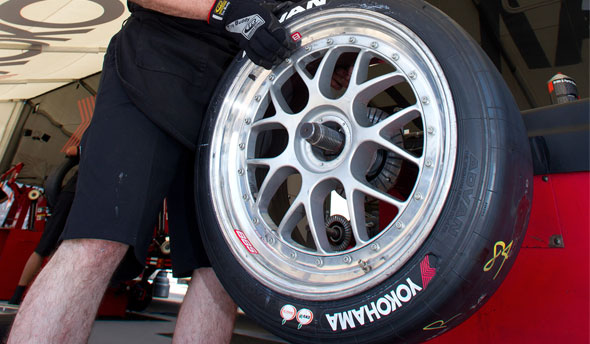 TrackSide Performance LLC uses the proper tools and procedures to avoid damaging the wheel and tire.
Tire balance, also referred to as tire unbalance or imbalance, describes the distribution of mass within an automobile tire or the wheel to which it is attached. When the tire rotates, asymmetries of mass cause the wheel to wobble, which can cause ride disturbances, usually vertical and lateral vibrations. It can also result in a wobbling of the steering wheel. The ride disturbance, due to unbalance, usually increases with speed. Vehicle suspensions can become excited by tire unbalance forces when the speed of the wheel reaches a point that its rotating frequency equals the suspension's resonant frequency.
The following balancing options are available. Static, Dynamic, Smartweight™, Standard, Mixed Weights, Adhesive Weights and Split-Spoke.
Tire Shaving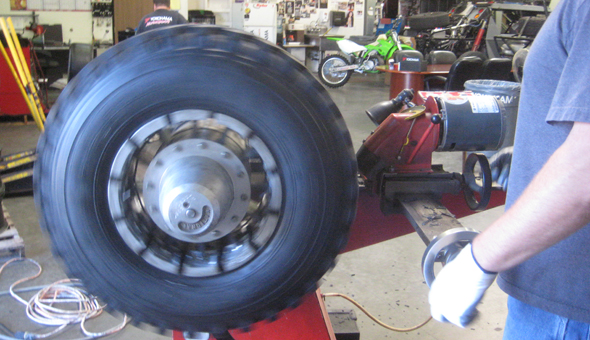 TrackSide Performance LLC offers tire shaving. Tire shaving has many advantages. It helps by increasing grip level, reducing tread squirm which can result in blistering, increases tread contact patch as well as reducing rolling mass. We offer bladder and wheel mounted shaving.
101 Tire Shaving – A trained shaver controls the depth and horizontal cutting blade as it travels across the tread surface of a tire. This machine is the equivalent to a lathe.
We can shave to your requests:
Camber Cuts
Requested Tread Depths
Tire Truing
Remove Cupping
Remove Heel /Toe Wear
Tire Siping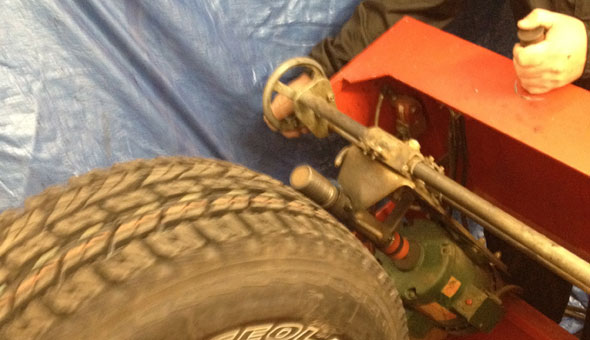 Tire Siping is done by specially designed machine which has a rotating blade and a shaft which rotates the tire. The blade cuts the tread surface at nearly a 90 degree angle. These cuts are virtual invisible. The benefits of siping a tire can be heat dissipation, increase ability to self-clean and increased grip level.
Tire Grooving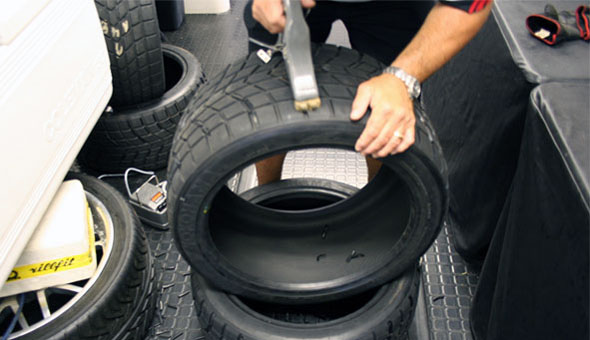 Tire grooving has been used for years in Motorsports.  Tire grooving is a free hand way of modifying existing tread patterns on a tire.  When a tire's blocks, sipes, void ratio and grooves are properly grooved/modified; the driver should experience an increase in traction, handling and durability.
Speak with one of our specialist on how to increase "side-bite", "forward-bite", and more.
Pit Support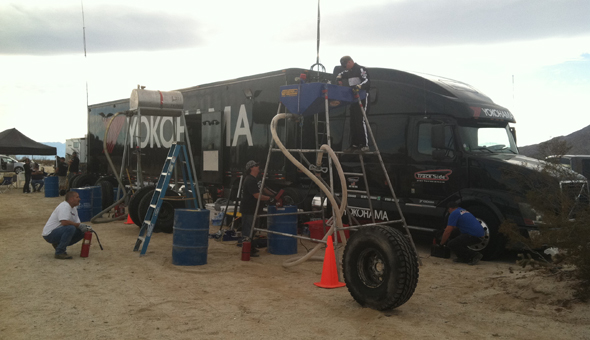 TrackSide Performance, LLC has over 100 combined years of service in Baja and North America. We offer pit support in the United States, Canada, Baja and Mexico.
Our services can included  driver special requests, welding, refueling, mechanical and electrical repair, tire mounting services, food, beverages, radio communications, mobile chase crews and more.
Special Event Support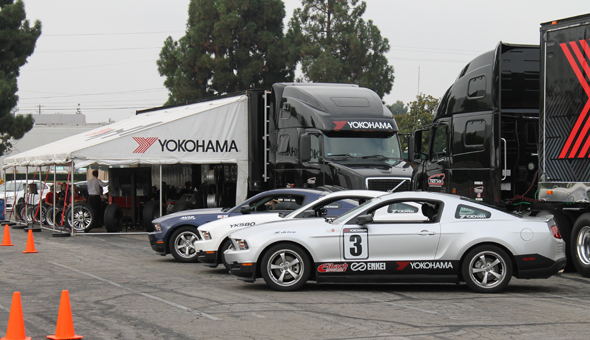 TrackSide Performance LLC offers a wide variety of specialized services for Off-Road, Drifting, Time- Attack, Road Racing and more at the track and home office.
Tire Mounting
Tire Balancing
Tire Shaving
Tire Sipping
Tire Grooving
Event Logistics
Staffing
Pit Support
Special Event Support
Ride N Drive Events
Engineering Support
Technicians are available Monday through Friday, 7am to 4pm to answer your questions. Please call 949.589.5394